Steering Your Business Forward
Driving Force's leadership team are innovators, industrious thinkers and creative problem-solvers with decades of experience and expertise. Each has an unwavering dedication to customers and is guided by our core values of integrity, respect, commitment and passion.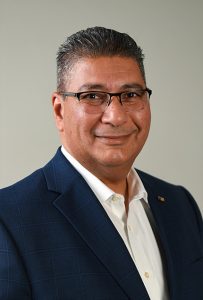 Ayman Ammoura
President & CEO, The Driving Force Group of Companies
For over 20 years, Ayman has been driving innovation in the automotive industry, setting the standard for operational excellence with passion and precision. He first joined the executive team in 2007 as an IT leader. During his 15-year career with the company, he served in key transformative roles, including Chief Information Officer, Chief Operating Officer and Chief Innovation Officer. Today, he applies his skills and experience to lead the team's growth and development as our President and CEO. Ayman holds a Bachelor of Science degree in Computing Sciences and Mathematics and a Master of Science degree, specializing in data mining within distributed databases. Prior to The Driving Force Group of Companies, he managed an OEM dealership and car rental franchises in the Yukon and Alberta. He also served three years as a published, award-winning author at the University of Alberta. Ayman considers himself lucky to get the opportunity to do what he loves every single day.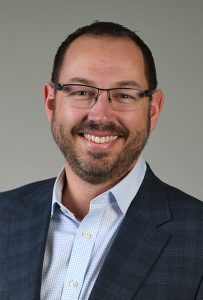 Jacob Coonan
Chief Financial and Innovation Officer, The Driving Force Group of Companies
With The Driving Force Group of Companies since 2018, Jacob Coonan's career began at KPMG, where he spent eight years in progressively senior roles. Shifting gears to the corporate world, he took on the position of Vice President of Finance at McCoy Global, a TSX-listed international oil and gas equipment and service provider, where he quickly advanced to become the Chief Financial Officer and later Senior Vice President of Product Delivery. During his tenure at McCoy Global, Jacob was involved in numerous strategic initiatives, including international expansion, M&A, business restructuring and the transformation of business processes. Today, Jacob uses this expertise and experience to advance The Driving Force Group of Companies' strategic vision, while providing financial oversight, supporting key growth and technology initiatives and driving operational efficiency across core business platforms.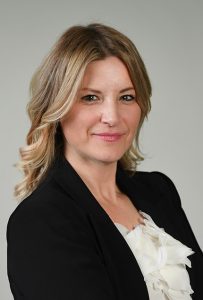 Suzanne Langier
Chief Human Resources Officer
For over 20 years, Suzanne has led workplace culture and acted as a trusted advisor in corporate citizenship, organizational transformation, leadership development and global expansion. She has held senior leadership positions with Fortune 500 companies, multi-national organizations and publicly-traded companies of all sizes—supporting operations in more than 15+ countries globally. Today she continues to leverage her expertise to lead complex transformations, building brand and culture through innovative people programs that strengthen internal capability and foster great experiences. Her focus: cultivate an intentional, diverse and inclusive environment that propels people from all backgrounds, experiences and perspectives to grow and succeed. With a motivation to advance the company's vision and build a connection to a common purpose, Suzanne operates under the deep belief that everyone has something unique and extraordinary to offer. As such, she's committed to redefining employee engagement and accelerating operational performance.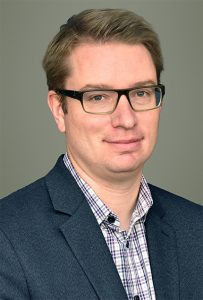 Josh Hill
Senior Vice President, Driving Force
Josh brings 25 years of experience to his role as Senior Vice President of The Driving Force Inc. During his expansive career, Josh has held the roles of Detailer, Customer Service Representative, Branch Manager and General Manager, giving him keen insight into every facet of the business. His journey with Driving Force began in 2016 as a Branch Manager. A short time later, the University of Alberta alumnus was promoted to Area Manager. In 2021, he took on his current role as a steward of the Driving Force legacy of success that spans over 40 years.
When you join Driving Force, you become part of a caring, collaborative and fun team dedicated to your success. We're committed to helping our people grow and thrive with advancement opportunities, professional development, competitive wages, wellness programs, ongoing employee engagement and more.
Driving Force is a division of The Driving Force Group of Companies: a network of world-class fleet management companies that date back to 1978. With 40+ years of experience and widespread coverage, we can help you tackle your toughest fleet management challenges with ease.